Calling all builders merchants! Do you currently stock the Optimaxx range? Or perhaps you're looking to add to your wood screw collection? We've got the show stopping range of Optimaxx wood screws which all tradespeople are talking about and best of all, we've added a new addition to the range.
What are Optimaxx wood screws?
Optimaxx is a brand leading by example in the wood screw market who have taken wood screw technology to a whole new level. By incorporating all the best features that have been developed over many decades, Optimaxx is recognised as the highest performing range of wood screws in the market.
What are the key features of Optimaxx wood screws?
Consistent self-drill slash point pulls you in smoothly and quickly whilst pulling out the material from the hole
Razor-sharp point gives an immediate start in even the hardest surfaces
Sharp saw-tooth formation enables a fast penetration without a pilot hole
Double reinforces collar strengthens underside of the head
Wide, deep pozi recess dramatically reduces cam-out
Unique 24 groove design self-countersinks into all materials
Sharp, wide, deep thread formation for fast continuous insertion
What is the latest addition to the range?
The Optimaxx Compact Case is the latest addition to the Optimaxx range. This case is robust and compact, providing an all-round convenient solution to your wood screw storage. Featuring seven removable and reconfigurable compartments of three sizes, the Compact Case offers convenient storage of a wide range of screw sizes.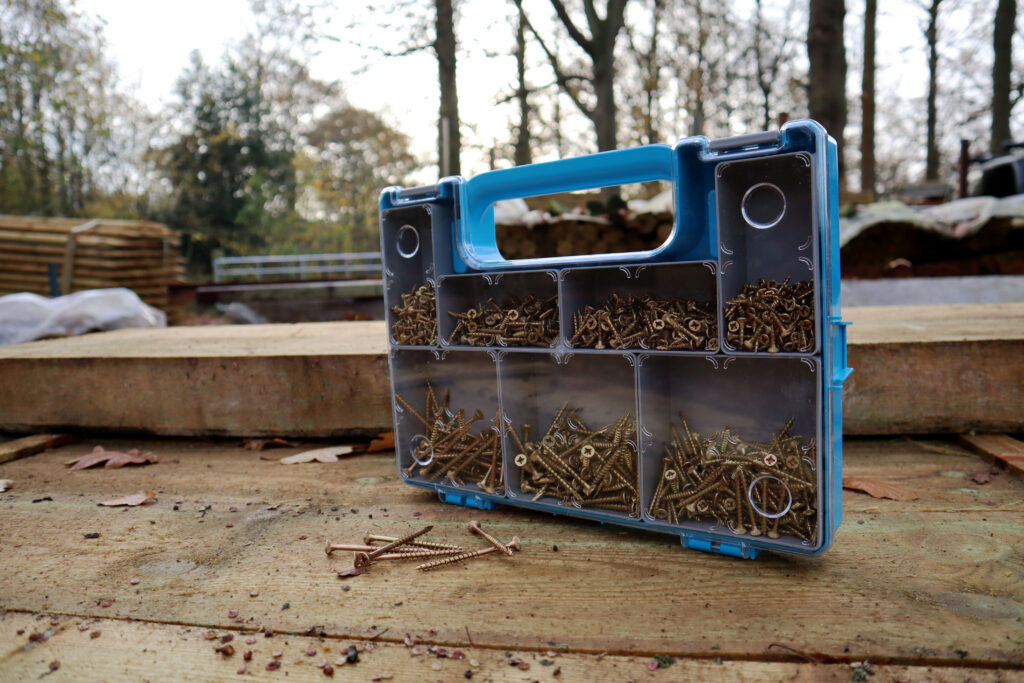 The Compact Case is preconfigured with 1000 screws with seven popular Optimaxx wood screw sizes. This case includes:
220 3.5mm x 16mm
220 3.5mm x 20mm
160 4.0mm x 25mm
120 4.0mm x 30mm
150 4.0mm x 40mm
80 5.0mm x 50mm
50 5.0mm x 70mm
Interested in becoming an Optimaxx stockist or stocking the Compact Case? Contact us today or enquire online.