As we step into quarter three, it's time to reflect on the previous quarter and share what's been happening at ROYD Tool Group. Let's take a look at a brief summary.
For the past few months we have been dedicated to providing extra support to you and your customers during this challenging time. We introduced a direct delivery service to ensure merchants could quickly and safely deliver ROYD Tool Group products to their customers. Plus, we developed a small range of products to help merchants re-open safely, including floor and wall stickers and wall signage.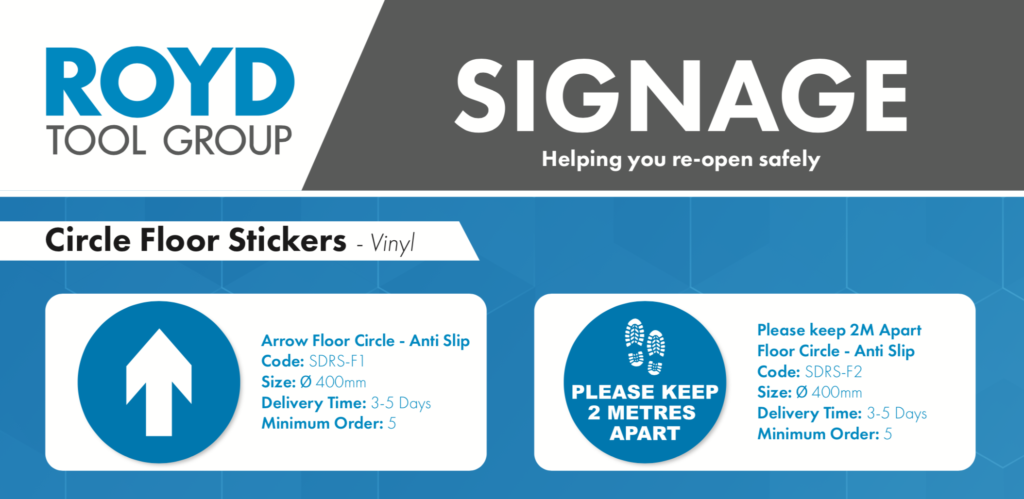 At the beginning of the quarter we finally settled into our new office at Saxon House in Chelmsford after completely outgrowing our previous office. By having the team together in one space we hope this will further improve communication and collaboration. 
Our latest addition to the team Ben Hawkins has been working on some new R&D and product development work, which we are excited to announce in due course. Since introducing our new 3D printer, we have seen a huge enhancement to our product development. Watch this space!
Also, we have put together our top tips to driving online sales and ways to give a boost to your sales with countertop items. Plus, we have made with the ultimate carpentry quiz to put your skills to the test.
Read our full Insight Q3 Newsletter below to learn more about the latest news and updates.